Rostov through to quarter-finals after win at Vipers
Even a draw at Vipers Kristiansand would have been enough for Rostov-Don to book a DELO WOMEN'S EHF Champions League quarter-final ticket, but the Russian side claimed a 32:29 victory anyway.
Besides, Rostov's win was good news for CSM Bucuresti who also secured a place in the next round, while Vipers lost the chance to go through.
Rostov reached the DELO WOMEN'S EHF Champions League quarter-final for the third straight season
Vipers suffered their fifth straight defeat in the main round • Anna Vyakhireva was Rostov's top scorer with ten goals
Henny Reistad scored eight goals for Vipers
GROUP 1
Vipers Kristiansand (NOR) vs Rostov-Don (RUS) 29:32 (16:15)
Vipers had only a marginal chance of a quarter-final place, yet they were determined to take it.
Five minutes into the match, the hosts were up 3:0 before Kristina Kozhokar scored Rostov's opener.
Vipers went on to lead 8:5 in the 14th minute, as Andrea Pedersen made a number of saves and Henny Reistad shone in attack.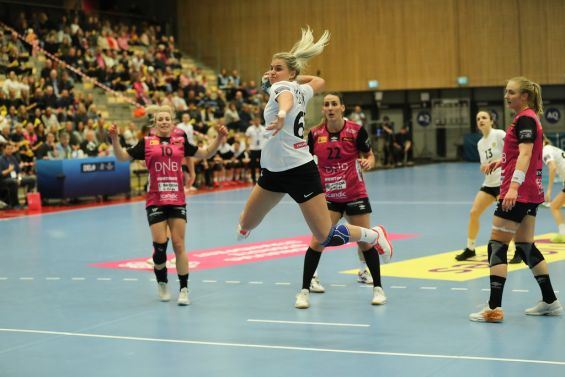 But like in many games, Anna Vyakhireva's individual qualities helped Rostov make a comeback.
The right back scored six goals in the first half, and Rostov went in front for the first time in the match, 15:14, two minutes before the break.
Yet Vipers, who boasted a 76 per cent of shot efficiency in the first half, hit back to lead 16:15 at the break.
However, some more Vyakhireva brilliance helped Rostov to seize control of the game and pull clear at 24:20 midway through the second half.
Even when Vyakhireva was given a rest, Rostov continued to dominate.
Both Anna Sedoykina and Mayssa Pessoa were brilliant in goal, as Vipers' players missed three penalty shots in the second half.
Rostov led 29:23 six minutes before the buzzer, and despite slowing down in the end, they cruised to a three-goal victory.
Rostov coach Ambros Martin provided his analysis, "The words I want to use about today's match are tough, difficult, and exciting. It was a very important game for us after the bad result in the last week, and we looked stressed and nervous in the first half. That meant our defence wasn't on top, and we had major struggles stopping Henny Reistad.
"In the second half, though, I think we fixed our defence, and the offence worked really well despite us missing some clear chances. We are really happy that we beat them here today. We don't care too much how we did it, but we area lot more calm now we've done it."
Author: Sergey Nikolaev /at